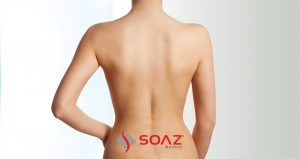 Why is Back Pain Treatment so Costly?
Updated figures on USA back pain crisis reveals that 80,000 spine procedures fail each year in the USA alone and one in five patients returns for another operation.
I will cover this in my next post in more detail.
When you consider that in the USA $50Billion is spent on back pain per year and that in Australia back pain affects 4 million people which equates to one in six people or 16% of the population –
You have to ask what is going on?
So why is the cost of back pain treatments here, so high compared to say shoulder or knee pain treatments?
Well in my humble opinion, it is because we are not treating the cause of back pain.
Most therapists are trained to treat where pain is felt – in the back
One of the best ways to keep something going is to NOT treat the CAUSE

Think of this like the tyres of your car wearing out soon after you change them and you just keep changing the tyres – but as we all know what really needs to be treated or fixed is the car's alignment
So this multi million dollar industry of Pharmaceutical Companies providing pain killers and anti-inflammatories. And General Practitioner visits, then Orthopedic Specialists and even Neurologists, to scans of the back.  Then follow up with a Therapist for treatment and rehabilitation whether its a Physical therapist, Chiropractor, Osteopath or any number of alternative health care Therapists, Bowen, Reiki, Aromatherapy and many more
yet still Back pain numbers continue to grow across the planet.
Why Do Our back pain numbers still keep rising!
I will cover this in more depth in my next post.
Call us now p)8261 0177 or book online here if you are suffering from back pain, and see how what we do here is different!
Download our FREE ebook "What Really Causes Back Pain"
Also, Download our FREE App "The Psoas 3D Interactive Model" see links below

https://apps.apple.com/us/app/psoas-3d-interactive-model/id1201600479?ls=1
https://play.google.com/store/apps/details?id=com.postureprotrust.psoas3d