This approach to treating back and pelvic pain, sciatica and groin pain uses postural physiotherapy with a method developed at Posturepro Physiotherapy Adelaide called the SOAZ Method.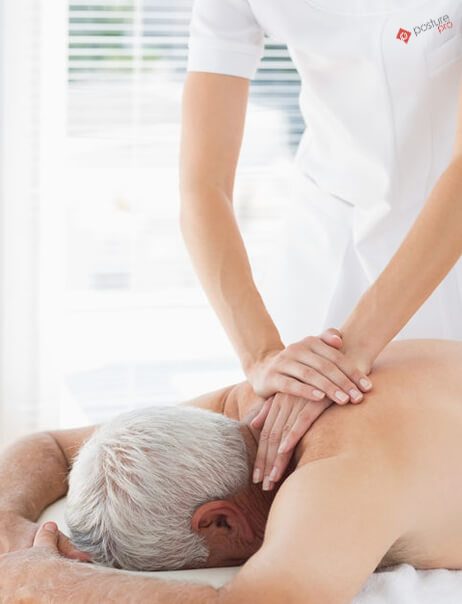 OUR PHYSIOTHERAPISTS TREAT YOUR PAIN

At Posturepro we take an approach to physiotherapy called the New Movement method. This method aims to address the original source of pain.
Unlike traditional physio approaches that tend to target the symptoms (the pain).
Our over-riding principle is to resolve your PAIN and restrictions in your body – where the problem starts. We do a Full Body Assessment recording all restricted movement and alignment distortions including your leg length.
One of the guiding principles is to not treat your symptoms which is where your pain and discomfort are felt.
When your body moves well its like a car with great alignment – or a house with strong foundations.
Physiotherapy is a clinical health science and profession which aims to improve movement and strengthen the body and resolve pain and discomfort: enabling better quality of life and ability to function without pain.
Physiotherapists use their expertise in anatomy and physiology to assess and treat clients with a variety of health conditions including
What Can Physiotherapy Treat?
Back pain
Neck and Headache
Hip and Knee pain
Groin pain
Shoulder pain
Women's health
Workcover injuries
Posture and Movement
Whiplash
Plantar Fascitis
Ankle sprains
What Methods do we use to treat?
Muscle Energy Techniques
Acupuncture
Manual Hands on techniques
Massage
Neural techniques
Prescription exercise
We use objective assessments to develop an evidence based treatment programme tailored to individual clients.
All Physiotherapists in Australia hold a university degree in Physiotherapy and must be registered by law with the Australian Health Practitioner Registration Agency (AHPRA).
We tailor our physiotherapy approach to each client. Many clients choose Physiotherapy for back pain, to assist with postural alignment, for sporting injuries, for rehabilitation post surgery or for prevention of injury. We have extensive experience with treating children, teenagers and seniors.
What Happens In My First Physiotherapy Session?

Posturepro Physiotherapy Adelaide do a full body assessment.
Why? Because without knowing what your body is able to do and the movement and restrictions it has now, How can we prove that we have made any changes to your body after treating?
Just treating where the pain is felt is like fixing up the cracks in the wall and not correcting the foundations of the house.
We achieve:
Amazing Movement changes and Alignment correction FAST!
Prevent future ongoing episodes of the symptomatic area
When the body moves well and the discomfort decreases, your vitality and energy increase, that then enables increased strength and postural integrity.
What Do I Wear To My Physiotherapy Appointment?

For your best comfort and to enable the physiotherapist to get the most accurate assessment please wear loose and stretchy clothing to your appointment.
If you are coming from work, then just bring something to change into when you arrive at the clinic.
Claim your health insurance rebate. We have EFTPOS and hicaps facilities on site which allows you to claim your appointment fee on the spot and only pay the gap.