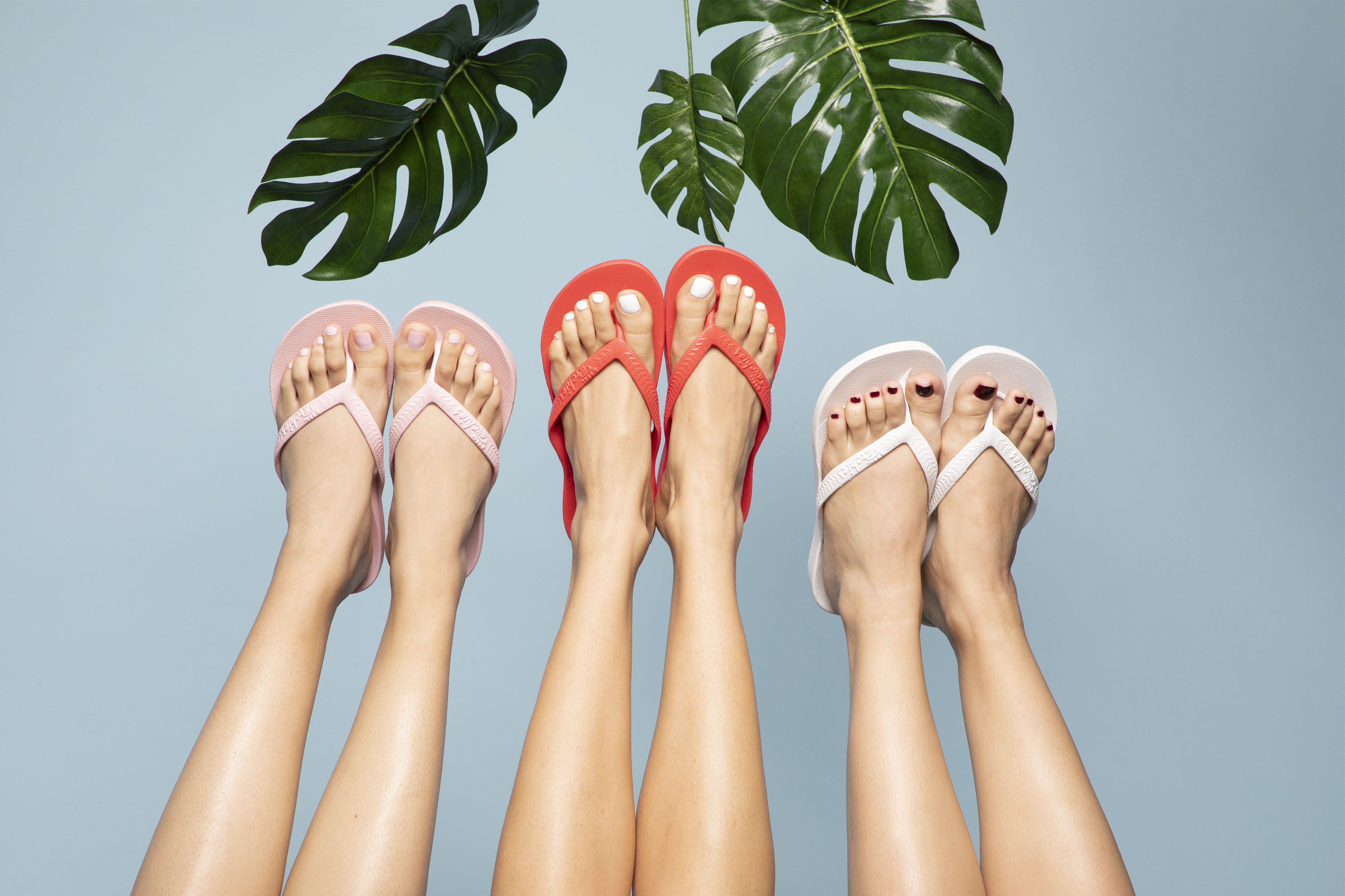 Sore Feet? Try Our Archies Thongs!

If you love your thongs or you have heel spurs or callouses from wearing thongs that do not support your arches then try Archies with inbuilt Arch Support.
If you have Flat Feet then you are risking starting off foot problems like: 
Heel spurs, metatarsalgia or just achy feet that really bother you.
Archies have been designed by a podiatrist and a physiotherapist
to give you thongs that are engineered to give your feet not only comfort but the correct alignment with their inbuilt arch support. Even if you do not have flat feet, your feet are still under the weight of your body, so giving support to normal feet is also going to avoid problems starting.
Think Of Your Feet Like The Alignment In  a Car
If the alignment is out then you start effecting other areas in your body. One of the areas is Back Pain.
Download our FREE ebook "What Really Causes Back Pain"
You see poor Posture has an effect all over our Body. It starts in the spine and then it moves down into the legs and feet.
Back Pain Can Start From Having unsupported arches in your feet
One of the least known contributors to back pain comes from our feet. It's a bit like the foundations of the house if they are not solid then they start to crumble and then that starts to damage the rest of the house like the walls the doors and windows also start to jam.
Posturepro have the answer. We can tell you if your Foot problems originate in your posture.
Come in and get your FREE posture check at Posturepro Physiotherapy and find out if your Foot problem is really a Posture problem.
And while you are here see the Fabulous ARCHIES which we stock at our Clinic.
Book online for a FREE Posture Check
Or call us NOW 82610177
Also, Download our FREE App "The Psoas 3D Interactive Model" and see what we do here that is different
https://apps.apple.com/us/app/psoas-3d-interactive-model/id1201600479?ls=1
https://play.google.com/store/apps/details?id=com.postureprotrust.psoas3d