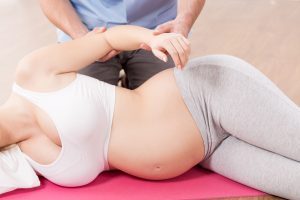 Back pain and Sciatica can become worse or appear for the first time in pregnancy.
Being pregnant for the first time can be an exciting time. The expectation of a new arrival and the need  to get things organised.
It can also be a trying time when the baby starts to grow and you start to feel back pain due to your body changing and adapting
There is a solution. Physiotherapists are trained in Women's health and Pregnancy.
At Posturepro we can also offer Acupuncture to help relieve the symptoms of Back or Sciatic pain and make this exciting time as comfortable and enjoyable as possible for you.