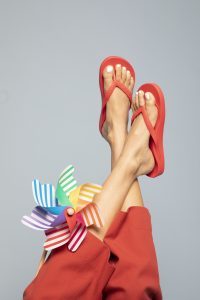 Looking for Christmas Ideas? 
Our Archies are $5.00 off RRP

Archies, Great Support for Painful Feet.  Womens, Mens and Children's are Now Available

The RR price on Archies is $40.  At Posturepro you can get $5 off that price only till Christmas!
Buy someone you love a pair of the most comfortable thongs on the market: Archies.
At Posturepro physiotherapy we treat conditions like heel spurs and plantar Fascitis.
One of the things I get asked by my clients, especially if they are already wearing orthotics, is how can I support my feet in the Summer without having to wear a normal shoe?
We have the solution:  Our Fabulous Archies thongs are made with an inbuilt arch support that keeps the foot in the correct alignment.
When you have pronation or flat feet, it causes the feet to roll inwards and that means that instead of walking in the centre of the heel, we actually walk on the inside of the heel.  This creates irritation to the plantar fascia and shortening the structures which lead to heel spurs.
But Even Normal Feet LOVE Archies!
When you can give your feet that support and comfort that only Archies can give, then why wouldn't you choose the Best that your feet can get?
I love my Archies, especially in the summer. I have them at my back door and as soon as I go out in the garden I put them on.  Because you know when your in your garden and your hosing things or walking in mud sometimes, then Archies are so easy to clean.
Just dip them in a bucket of water and rub them together and they don't take long to dry.  Try doing that with a pair of old sneakers!
But the hidden benefit of wearing Archies, is that without the inbuilt support your feet have to grip to hold a normal pair of thongs on.
I know because that is why I didn't wear them, Because in the night I got cramps in my feet and couldn't sleep.
So, if you are looking for Christmas Ideas, our Archies are $5.00 off
Come in and have a Free Foot Assessment and you can try our Archies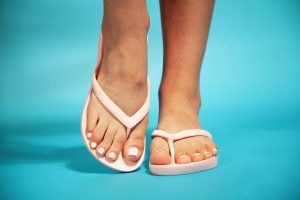 Book online or call us NOW on 82610177
Also see our post  Poor Posture and Foot problems