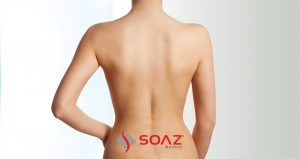 As a physiotherapist of 30 years I have treated a lot of backs.
These people seemed to get better and I was feeling very pleased with myself.
But then I noticed these people kept returning with the same back problem.
I began to think that I was a bad physio!  Now I know better!
In a global study on the treatment of back pain over a 3 year period and published in the medical journal The Lancet in 2018 the best minds in the world on back pain came to the conclusion that what we as a group of musculoskeletal Therapists are doing for back pain is not working.
In my clinic I have a treatment method for back pain that has been getting amazing results for my clients
– called the Soaz Method
Book a Free time to come in and talk to me  ~ Julie Williams