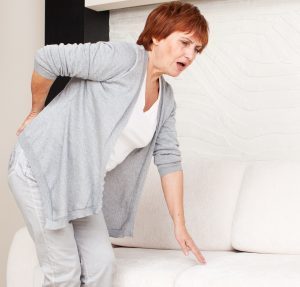 A Back Pain Solution that actually works is available now.   
If your back pain has not been resolved then I just might have the answer for you.  Back Pain solutions are wide and varied and most only give short term relief.  So if your avoiding the gym or not looking after the grand kids or putting off going out and having lunch with friends because you fear your back pain will show its ugly head: then read on because I have a back pain solution that actually works.
Why are we treating low back pain where the pain is felt?
Because therapists are trained to do that.  But in my clinic I have not treated back pain where the pain is for over 15 years and my clients get ongoing sustainable results for their back pain.
We have been educated in treating pain where pain is felt.  But this is not working and leads to Repeat Episodes of Back Pain.
The Evidence that Back Pain Treatments are not working
The number of people world wide suffering from ongoing low back pain and the increase in the cost of Work Cover payouts and loss of time off work.
This is a bit like asking why do we just keep changing the tyre on our car that continues to wear out instead of looking at the Alignment in the car in the very beginning!
The Psoas Muscle is the structure that causes Back Pain, to see this click the link below:
Download our FREE App "The Psoas 3D Interactive Model"
https://apps.apple.com/us/app/psoas-3d-interactive-model/id1201600479?ls=1
https://play.google.com/store/apps/details?id=com.postureprotrust.psoas3d
Also while your at it Download our FREE ebook "What Really Causes Back Pain"
The bio mechanics of the Psoas muscles strategic placement along the lumbar spine makes it the prime contender to be the structure creating the compression forces over the lumbar spine resulting in damage to the discs, ligaments and nerves in that area.   This is why the Soaz Method does not treat back pain where it is felt but rather the structures that create the damage in the low spine – the Psoas muscles.
Call us for a Free consult now  82610177 or Book Online: