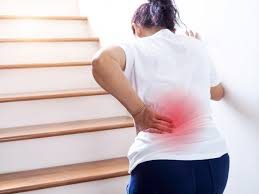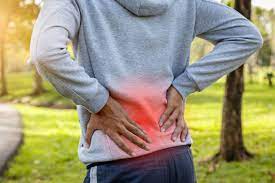 The people who treat back pain are like the share holders in that industry.
The people who suffer ongoing are the losers – They keep the industry going!
But there is a way to get off this train
Back pain is like the tip of an Ice Berg – the pain that keeps on giving!
You will hear back pain causes described as many of the following – Degenerative disc disease, herniated discs, pinched nerves, sciatica, spondylolisthesis, scoliosis, spinal stenosis – just to name a few.
Is it any wonder Back Pain sufferers feel there is no hope when they are given these labels about their back pain.
Catastrophizing Back Pain
They feel like there is no hope , or even worse that their only hope is to have surgery to cure it.
But the statistics show that 1 in 5 patients return for a second and even third attempt at failed back surgery, that has an even lower rate of success.
In the USA about 80,000 spine procedures fail a year and 1 in 5 returns for a second operation.  These follow up surgeries have an even lower rate of success and patients require pain killers over the long term.
For patient after patient seeking a cure for chronic back pain, the experience is years of frustration.
In my time treating men from the Holden car manufacturing plant at Elizabeth in Adelaide, many were in their 30's and 40's and after years of various treatments, interventions and even physiological counselling, they were virtually thrown on the scrap heap!  So they had no hope of ever working again.
The companies had plenty of men lining up to replace them – not knowing that it would be a matter of time before it would be their turn to suffer.
I felt bad about this situation and I did begin a journey to find a better way to help these men.
Alas, it was not until many years later that I did find a way, but too late to help these men.
But I did find a way and at my clinic it has helped thousands of back pain sufferers to live a normal and active life again!
If you want to find out what we do here that is different
Book a FREE assessment online here or call us Now p) 8261 0177
Download our FREE ebook "What Really Causes Back Pain"
also, Download our FREE App "The Psoas 3D Interactive Model"
https://apps.apple.com/us/app/psoas-3d-interactive-model/id1201600479?ls=1
https://play.google.com/store/apps/details?id=com.postureprotrust.psoas3d