Back Pain and the Soaz Method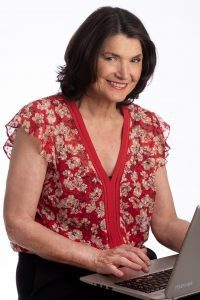 How do my clients get their Back PAIN RESOLVED?
When I started my first position as a physiotherapist I had visions of getting everyone better.  That people would get treated and never need to see me again. Well that naive belief was soon extinguished.
I was working at a work health clinic in the north of Adelaide and we saw all the Holden workers
when they needed a physiotherapist.  Most of these were men suffered with chronic long term back pain.
I applied the methods and skills that I had been trained in over my 4 years training to become a physiotherapist.
But to my dismay the methods I had been trained in for back pain did not seem to work. These men kept returning with the same back problems, sometimes within 2-3 weeks after treatment.  I began to think I was a bad physio – but when I realised that this was what my other physio peers were getting too I was mortified.
I began to question things and started on a journey to find a better way so I could help these men.
With regret I was not able to help those men as my journey took me a long time to find the answer.
The journey I took lead me to the research I was looking for 
and lots of trial and error in my treatment along the way – and I am still on this journey today.
This journey has led me to the method I use exclusively today – my method – the Soaz Method
It is this method that I have evolved over many years to what it is today and has helped my clients to achieve long term back pain resolution.
This is the method that RESOLVES back pain and not just for a short time.
So If you want to achieve long term back pain resolution then call us or book your Free assessment to find out what we do here that you will not get anywhere else.
Call us P) 8261 0177 or book a FREE assessment now to find out what we do here that you will not get anywhere else!
Download our FREE ebook "What Really Causes Back Pain"
Also,  Download our FREE App "The Psoas 3D Interactive Model"
https://apps.apple.com/us/app/psoas-3d-interactive-model/id1201600479?ls=1
https://play.google.com/store/apps/details?id=com.postureprotrust.psoas3d