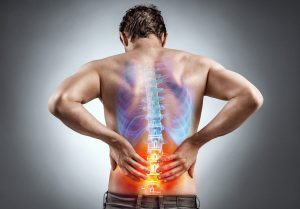 How Did I Develop A Better Way to Treat Back Pain Now
Why is There A Need For a Better Way To Treat Back Pain?
The prestigious medical journal The Lancet said so in the results from a three year investigation into back pain across the globe and their conclusion on how we are treating back pain.  Click here  http://LANCET ARTICLE
Download our FREE ebook "What Really Causes Back Pain"
Why Did I Feel There Needed To Be A Better Way To Treat Back Pain?
When I first graduated from Physio school one of my first placements was treating men from the Holden car plant at Elizabeth in Adelaide. These men would come in with chronic low back pain. I thought I could get them better I thought that is what I had been trained to do.  But that was not what happened. These men would return with the same back problem not long after treatment.
When I Questioned The Results With My Other Physios They Just Said "That's The Way It Works"
One day a man came into the clinic almost doubled up with back pain.  He was a meat worker and had grabbed a carcass as it was falling from a hook.  He couldn't straighten up. I treated him in a totally different way to what I had been trained.
After that treatment he was able to get up off the bed and walk straight and he had much reduced pain.  He couldn't believe it and neither could I because with a presentation like he had I knew he had damaged his low lumbar disc, and these presentations can take up to 3 months with continual rehabilitation and physiotherapy to even begin to heal.  This started me on a path that lead me into a totally different approach to a better way to treat back pain.
In 2005 I Found The Research That Changed Everything
It was at that time I decided to look around for a better result for these men. This started with me doing other courses outside of physiotherapy. I did many courses including Bowen, Reikki and I went overseas and studied Acupuncture. I also looked into the research that might be out there to see if I could find something to apply to my treatments.
This research is what I have based my evolutionary treatment on over the last fifteen years in my clinic. This research has opened up a new vision of the body and has led me to understand why the standard treatments we are doing are not working.
Download our FREE App "The Psoas 3D Interactive Model"
https://apps.apple.com/us/app/psoas-3d-interactive-model/id1201600479?ls=1
https://play.google.com/store/apps/details?id=com.postureprotrust.psoas3d
Call us Now 82610177 or Book Online