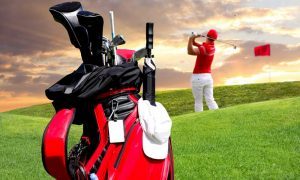 50 year old Tradesman – Came to us Wanting to get a Better Golf Swing
On His assessment, he reported a chronic lower back pain, neck and shoulder restrictions and pain for many years, which even after chiropractic intervention for many years he felt was getting worse with minimal relief.
He was also taking 8 Panadol per week to get him through the day.  After the first visit he was able to stop medication.
He also reported that he had no headaches since his first visit (which he did not even mention on his assessment).
On his 3rd visit, his range of movement in all gross joints had improved between 60–80%.  He reports his golf game has dramatically improved, with improved swing and trunk rotation, which has resulted in more distance in his golf, all pain free!
He said he had the best round for 9 months and lowered his handicap to 7.