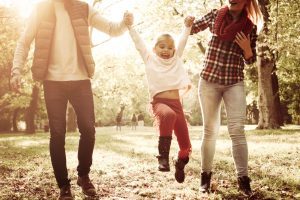 Having had 15 Years of Back Pain with No Relief after the Soaz method I now have all my movement and my Back pain is gone.
A Thirty five year old woman was finding it hard to sit at work and bend over to get dressed,
she couldn't even go to watch her kids sporting events because she just couldn't sit for more than 15 minutes before her back pain became excruciating and she had to stand up.
She had seen many therapists but would only get short term pain relief for her back pain and her movements were so bad she said she felt like an old lady.
Taking Ten to Fifteen Panadol A Week For Back Pain
Over the last fifteen years just to be able to do my shopping and housework, and yet my back pain is still no better after many treatments.
I have had lots of treatment but only get short term relief and thought I was resigned to never get my back pain better and then I found Julie on searching on the internet. I read about Julie and her treatment technique Soaz.
From The First Treatment I knew This Was Different and I Knew This Was What I Had Been Searching For
After my first visit I realized this is exactly what I was looking for. She didn't treat my pain but found the root of the problem. I had no movement, but today I have got all my movement back and can do all my daily chores.
Julie educated me about why I have back pain
and why it never gets better. She demonstrated this to me so I understood it.
Download our FREE ebook "What Really Causes Back Pain"
This is Typical Of The People I See At My Clinic
People come in with chronic debilitating back pain that they believe is never going to get better because they have seen so many other therapists and they think that this is the best they can expect.
The Thing That Disturbs Me Most
about this mismanagement of back pain is that as these people age they cannot move well either. So this restricted body movement compounds their back pain and their lifestyle. They find it hard to sit, do their housework, play sport, attend family outings and so they tend to avoid doing things they know will flare up their back.
Download our FREE App "The Psoas 3D Interactive Model" and see what I am talking about
https://apps.apple.com/us/app/psoas-3d-interactive-model/id1201600479?ls=1
https://play.google.com/store/apps/details?id=com.postureprotrust.psoas3d
If you are going to get rid of back pain then you Must have good movement first.
Book a FREE assessment to find out what we do here that is different.